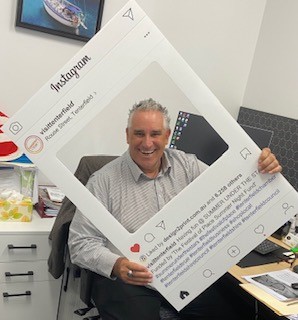 2 March 2022
Tenterfield's inaugural Summer under the Stars program of Friday night trading, street food and live entertainment kicks-off next Friday, March 11, in Rouse Street and Bruxner Park – on the eve of the Gravel and Granite mountain biking competition.
Mayor Bronwyn Petrie said Summer under the Stars was a wonderful initiative for Tenterfield businesses, the local community and visitors and would run on five Friday nights:
March 11, March 25, April 1, April 8 and Good Friday, April 15 – with fish dining specials.
"After the lockdowns from the pandemic, Summer under the Stars offers our town the opportunity to come together, do a bit of shopping, enjoy some great street food and live entertainment in Bruxner Park," Cr Petrie said.
"It promises to be a wonderful series of Friday nights for shopping, eating and entertainment."
Cr Petrie said Rouse Street cafes would offer street food and take-away specials for foothpath dining.
Along with street food, there'll be buskers and other live local entertainment, organised by local musical artist/film maker and Tenterfield's Citizen of the Year 2022, Peter Harris.
"We'll have a variety of talented local artists, singers and guitarists performing in Bruxner Park and along Rouse Street from 5pm through to 8pm," Peter said.
Summer under the Stars program is supported by the NSW Government's "The Festival of Place – Summer Night Fund".
Total page visits:44