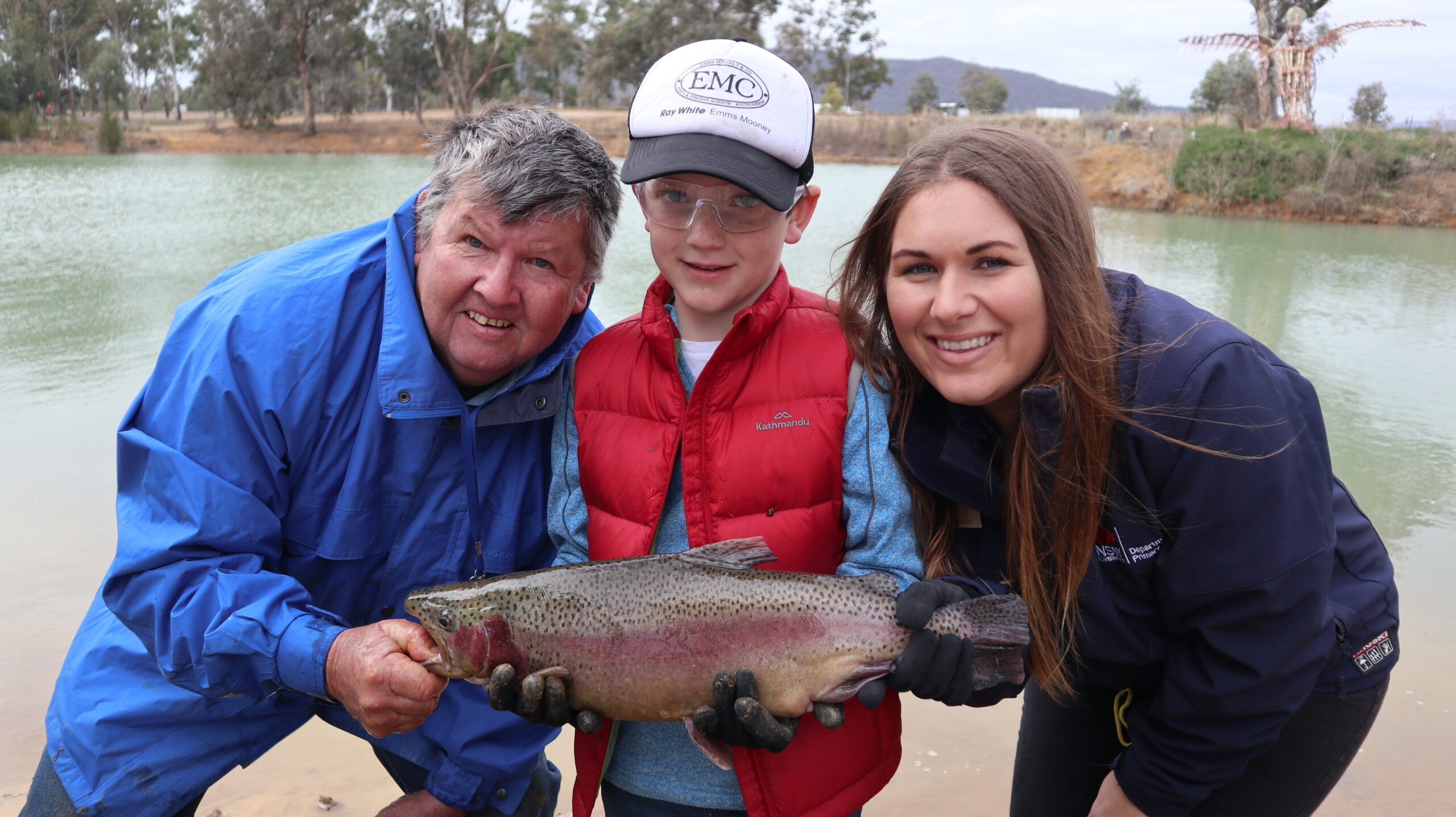 Keen to try fishing in Tenterfield?
Come wet a line at the upcoming, Fish For Life "Try Fishing Session".
Budding fishers in the Tenterfield area are invited to come and try fishing on Saturday, 8 May, 2021.
The Try Fishing Session will be held at Saddlers Estate Park at Tenterfield Dam from 9am – 1pm.
There will be free fishing sessions with tuition from our expert Fishcare Volunteers and you can check out our all our goodies in our Advisory Trailer.
Some 500 quality rainbow trout have been stocked in the dam so your chances of catching one of these prized fish will be very good!
To participate, just come along on the day. For more info, contact DPI on 0419 662 508 or email roger.cupples@dpi.nsw.gov.au.