Tenterfield Shire Council is excited to announce that a new music project for young people is about to strike its first chord in Tenterfield. Designed to build community capacity, local musician/educator Peter Harris, devised the project to teach people how to play music together.
Community music making has been brought to a standstill over the past few years, but the 'Get it Together' project aims to bring back the joy of playing music socially.
Tenterfield Shire Council's Community Development Advisor, Natalia Londono said "the initiative aims to strengthen social cohesion through arts and music and provides an exceptional opportunity for young people to learn from highly experienced local musicians".
Three Tenterfield musicians will be undertaking tutoring and mentor roles. Nick Wolverson, a classical and flamenco guitarist, often sets the mood in local eateries. Jess Lockwood, singer-guitarist, has been lifting spirits of audiences with her music for years. Peter Harris, well known musician, and arts enthusiast will be managing the project.  It's another master stroke for the outgoing Tenterfield Citizen of the year.
Peter explains that while there are people learning and practicing instruments at home, playing music together requires a different set of skills. Some of the benefits of playing together include improved listening and communication skills and the art of working co-operatively. All part of the fun of playing as an ensemble.
The "Get it Together" project may lead a to a new generation of bands spreading the joy of music around Tenterfield.
This special pilot program will run during the first two school terms (NSW) in 2023. Sessions will be offered after school and held onsite with program partners, the Benevolent Society (Youth Wellbeing Program) in their meeting rooms in Tenterfield.  With rehearsals and future concerts held at the Sir Henry Parkes Memorial School of School of Arts (SHPMSoA).
This project is proudly supported by Tenterfield Shire Council and made possible with funding from the NSW State Government – Small Projects Grant program.
To find out about joining the program or for more information contact Natalia Londono, Community Development Advisor, Tenterfield Shire Council by email n.londono@tenterfield.nsw.gov.au or phone 02 6736 6067.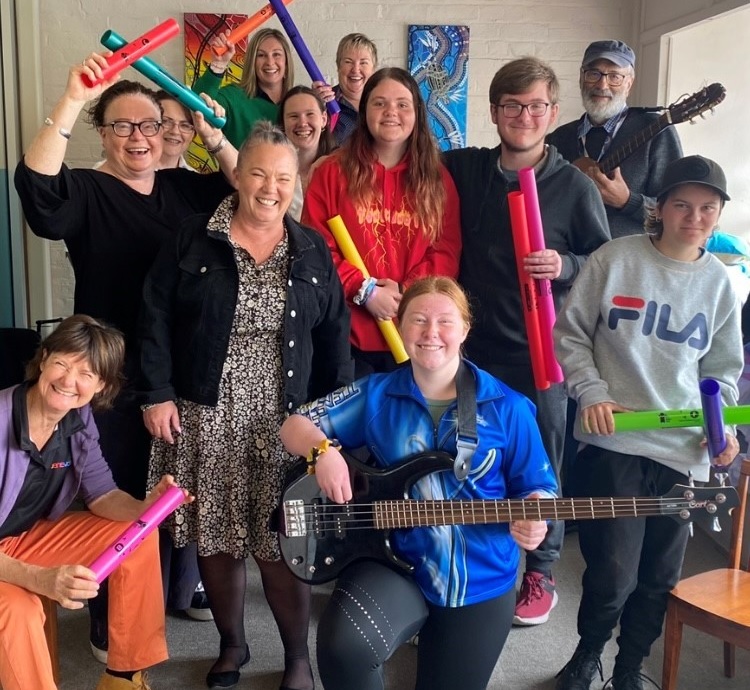 Total page visits:810